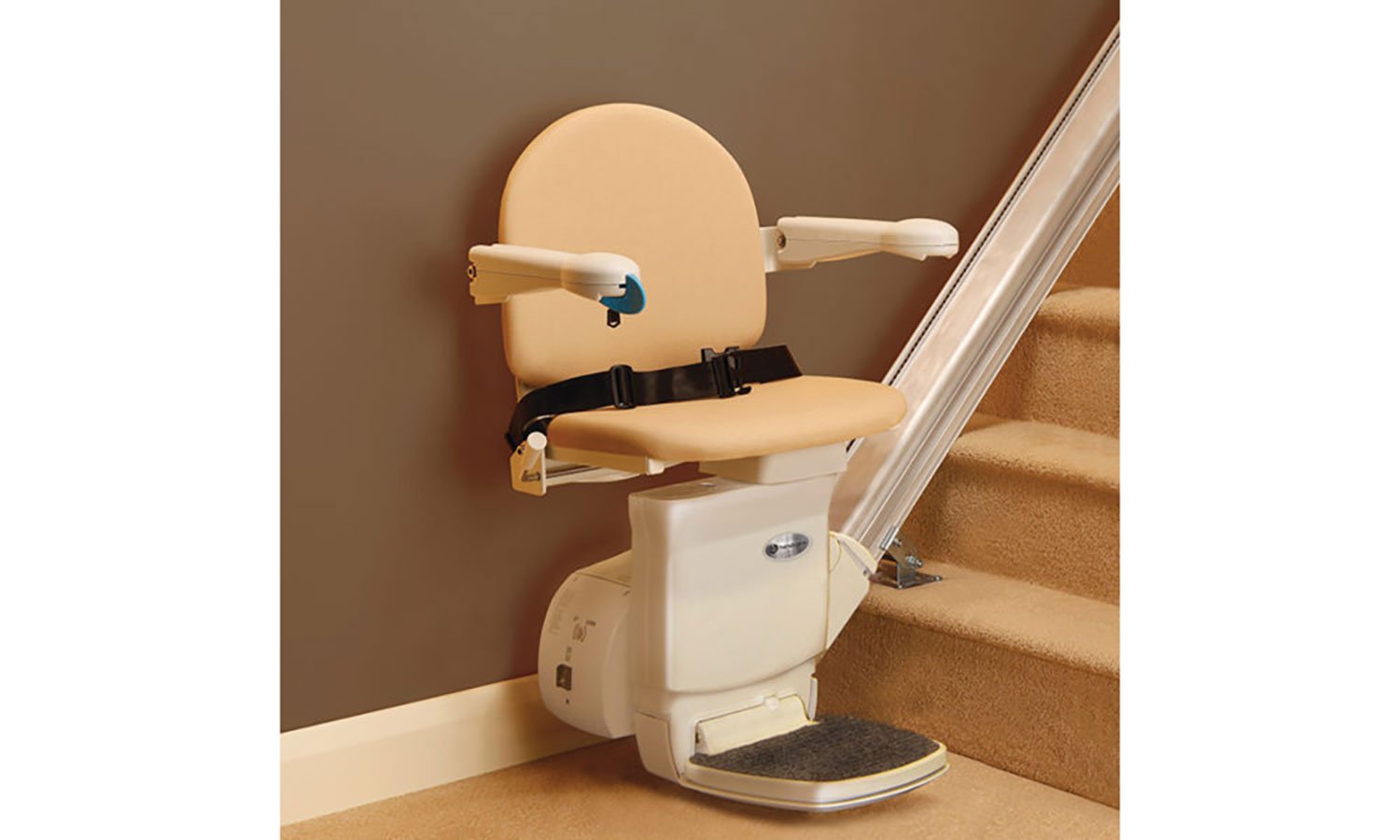 Want to age in place, and enjoy your home through retirement? Read on to find out more about purchasing a stairlift.
New or Used ? Your neighbor's used stairlift might be a great price, but you need to consider how the unit was maintained over time, and whether it will match your staircase configuration. It is important that the measurements align exactly to avoid the risk of a fall when the user enters and exits the lift. If a lift has not been kept free of fine cat hair and dust, it can become a maintenance nightmare that you will have to manage later on.
Curved or Straight ? If your stairs are curved or an L-shape, you will want to consider a Helix stairlift. Installing a Helix stairlift will eliminate the need for transfer along the path and is the safest way to travel when the staircase isn't a straight flight. If the user can transfer at the middle landing from one chair to another, then two straight stair lifts can be a good, lower-cost option. Further assessment of the shape of the landing...pie-shaped, or flat, and square, are also factors that will determine whether a Helix or straight lift is the best choice for the context of your home.
Permits, Regulations, and Inspections: Each state has different guidelines regarding stairlifts. In the state of Georgia, an elevator license is required to install them. Ask to see your installer's elevator certification and look for permitting fees on written estimates. Installers that are permitting the job, and having their work inspected by the governing body in your state, are prioritizing your safety!
At Mobility Plus Alpharetta, we give free estimates, maintain what we sell, and will uninstall the lift from your home once it is no longer needed. We sell the highest quality Harmar stairlifts. They stand behind what is produced in their Florida factory, so that we can stand behind what we sell to you!
Read More About Harmar Stair Lifts Here: Harmar.com