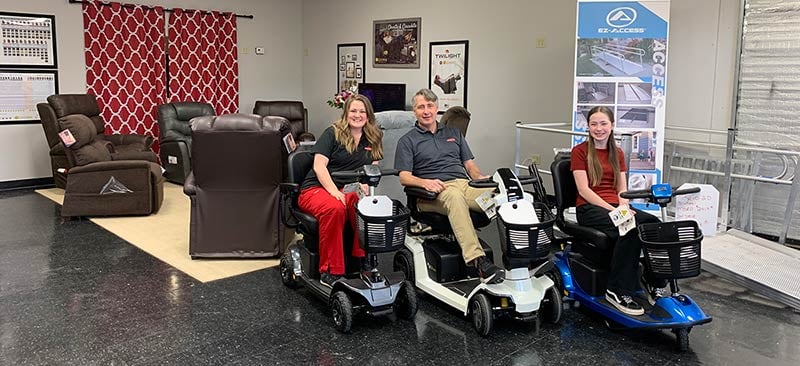 Like many business owners, Hannah Beal came to own and run her Mobility Plus franchise on Rutledge Pike because she had firsthand knowledge of her customers' needs.
Beal has Ehlers-Danlos Syndrome, which affects connective tissue, and couldn't continue in her previous physically demanding job.
"Technically, I could get disability," she said, "but I wanted to continue to work. And this was an avenue to help friends and family. It's close to my heart because I've experienced the limitation."
Not only that, she has a sharp eye and mind for the many varieties of limitation in today's world.
With the coronavirus going around, a lot of older folks are choosing to stay shut in. My grandparents had moved down here from Gray, Tennessee, into assisted living — we had a couple of months with them and then the virus shut them down.
"I see the toll it's taken. They're stuck there. So the assisted living room that they're in is involved in every aspect of their lives." Chairs and scooters that aren't fitted properly, or aren't suited to their particular needs, cause joint problems.
Because of the restrictions in place, Beal hasn't yet been able to get to them in order to help them out. But she will.
Read the entire article on Shopper News