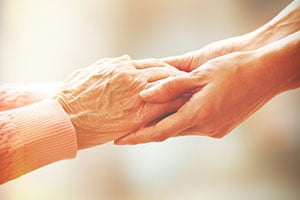 With the increase in the aging population, more family members are taking on the role of caring for loved ones, even though they may have no formal training.
As a caregiver, you are faced with many difficult decisions - from handling finances and healthcare arrangements to purchasing mobility equipment and renovating your home to make it more accessible for the patient. You may also be so focused on taking care of others that you neglect your own health.
Mobility equipment doesn't just help the disabled or injured person; it also reduces the burden on the caregiver. Visit your local Mobility Plus showroom, so you can discover the wide range of mobility devices and accessories available. Our mobility specialists also offer free in-home consultations to determine the best mobility equipment and safety devices to enhance the patient's ability to get around with minimal assistance.
Avoid caregiver Burnout
The demands of being an around-the-clock caregiver can take a toll on your physical and mental health. In order to be there for a loved one, it's important to make your health a high priority. If you become ill or injured, you will no longer be able to help others.
When you're spending most of your waking hours caring for someone else, it's natural to feel frustrated, angry or lonely. This chronic stress can affect your overall health and make it difficult to continue in your role as caregiver.
Some of the warning signs of caregiver stress include high levels of anxiety, exhaustion, insomnia, loss of interest in other activities, physical pain such as chronic headaches and body aches, and abuse of alcohol or drugs. If you are struggling with these symptoms, contact your healthcare provider for help.
To avoid burnout, be sure to make time for exercise, take walks in the fresh air and sunshine, get plenty of sleep, eat well balanced meals, and pursue hobbies and activities that you enjoy.
Develop a Support Network
When you're stuck in the house most of the day, it limits the daily social interaction you get, creating a sense of isolation and loneliness for you and the patient.
Consider joining a caregiver support group in your community, so you can share your feelings and find useful resources. Respite care services are available in most communities. This will give you a break from your caregiving responsibilities, so you have time to yourself to run errands, go to doctor appointments, get together with friends, or take a short trip.
You can also find support groups for the patient. Both of you can benefit from being in a supportive community with people who are coping with similar challenges.
If the patient is unable to venture out of the house, invite friends over to participate in a card game or other social activity. Ask other family members to help out with errands, cooking and caregiving, so you can devote more time to your own wellbeing.
Make Safety a Priority
One of the biggest challenges caregivers face is preventing falls. Here are a few ways you can improve the safety of your home: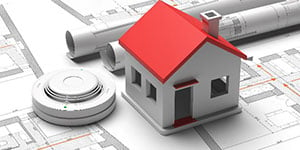 Remove clutter and electrical cords along pathways.
Add extra lighting in entrances, hallways, stairwells and bathrooms.
Remove throw rugs or securely fasten them down.
Install banisters next to steps and add grab bars in the bathroom.
If certain medications make the patient drowsy or light-headed, ask the prescribing doctor if they can be taken at bedtime.
Ensure that the patient's vision and hearing are checked regularly. If their vision or hearing is poor, it can lead to a higher risk of falling.
Another safety risk is getting injured while trying to transfer the patient from the bed, wheelchair or bathtub. Remember to practice proper body alignment by bending your knees and engaging your leg and stomach muscles when assisting someone or doing any heavy lifting.
If someone in your care takes a fall, and you're unsure if you can get them up safely, call for emergency help. Consider taking a safety class to learn more about how to properly help the patient transfer from one place to another.
Educate Yourself
Ask your healthcare provider or occupational therapist about mobility aides that can help your loved one get around more easily, such as walkers, canes, chair risers and high toilet seats or transfer boards. Some occupational therapists may offer in-home evaluations for modifying your living arrangements or recommend mobility devices best suited for the patient's medical condition.
We know that caregivers are juggling a lot of responsibilities. That's why Mobility Plus offers the convenience of sales, installation, maintenance, repair and rental of mobility equipment all under one roof.
Come in for a test drive before you purchase a wheelchair, scooter or walker. We can help customize them with baskets, leg rests, lap boards or trays for meals, as well as many other accessories.
Visit your local Mobility Plus showroom or call to schedule an in-home consultation, and we will be happy to offer suggestions for making your living spaces safer for your loved ones and help them become more independent and self-confident.